A wedding's deejay is often overlooked and under-appreciated. However, the deejay is the one responsible for keeping the festivities running smoothly, as they guide guests through the progression of each event. Entwined Events is proud to provide our very own talented in-house deejays to ensure there are is never a dead moment on the dance floor. Our deejays are friendly and welcoming as they work with the bride and groom to choose a playlist for the evening. They use only the highest quality sound equipment, ensuring the music sounds great and the guests stay on their feet.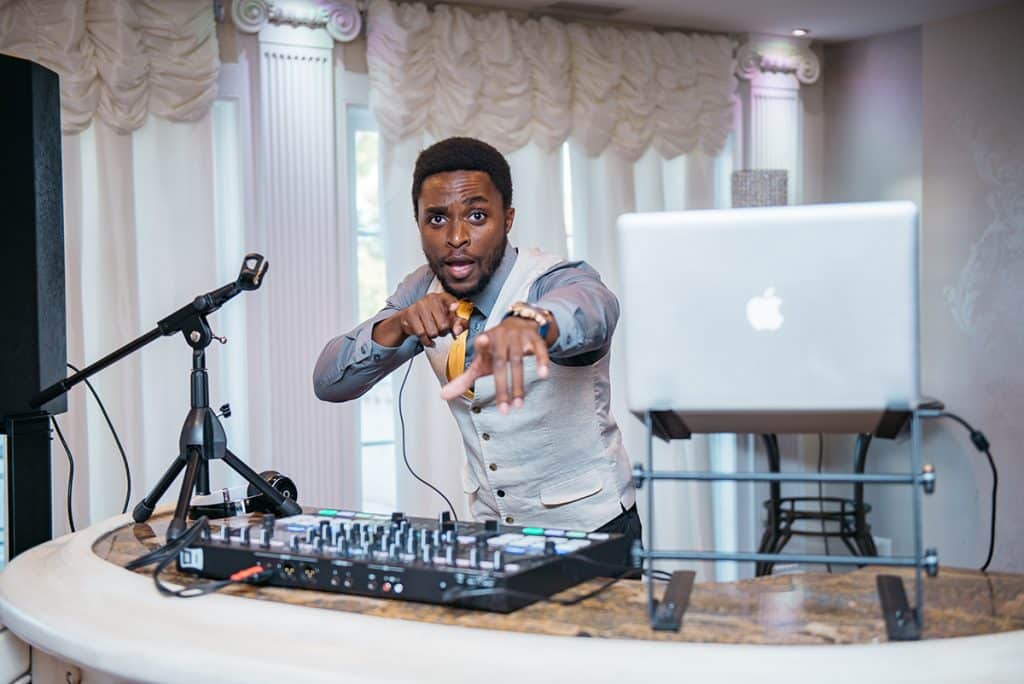 DEEJAY SPOTLIGHT
"Catering to the needs of the crowd, and a feel- good atmosphere."
That's how Dele Rockson describes himself as a DJ. His emotive musical selections are his own therapy. Having grown up in 4 out 7 continents, he has been exposed to wide array of music, leaving Dele with quite a mixed spectrum of musical influence. With an accumulation of over 100 weddings in the past 3 years, he's no stranger to leading the flow of a wedding day, or to getting guests to enjoy themselves on the dance floor.
"For me, it's all about making sure the crowd has the time of their lives. Playing those tracks that get you tapping your feet and nodding your head without realizing it, regardless of the genre, tempo or style. Now that's a party."